---
Welcome to my world of vibrant watercolors, rich oil paintings, exciting mixed media textures and digital creations.
Imagine your dream come to life in a hand painted wedding invitation or reception map. Commission a portrait of your favorite pet, your home, or dream car to treasure for a lifetime. Discover a unique gift printed from original artwork to give to that special friend. Becky Chapman Design can create through traditional techniques or graphic design just what you are looking for, so explore here to see what Becky can do for you.
---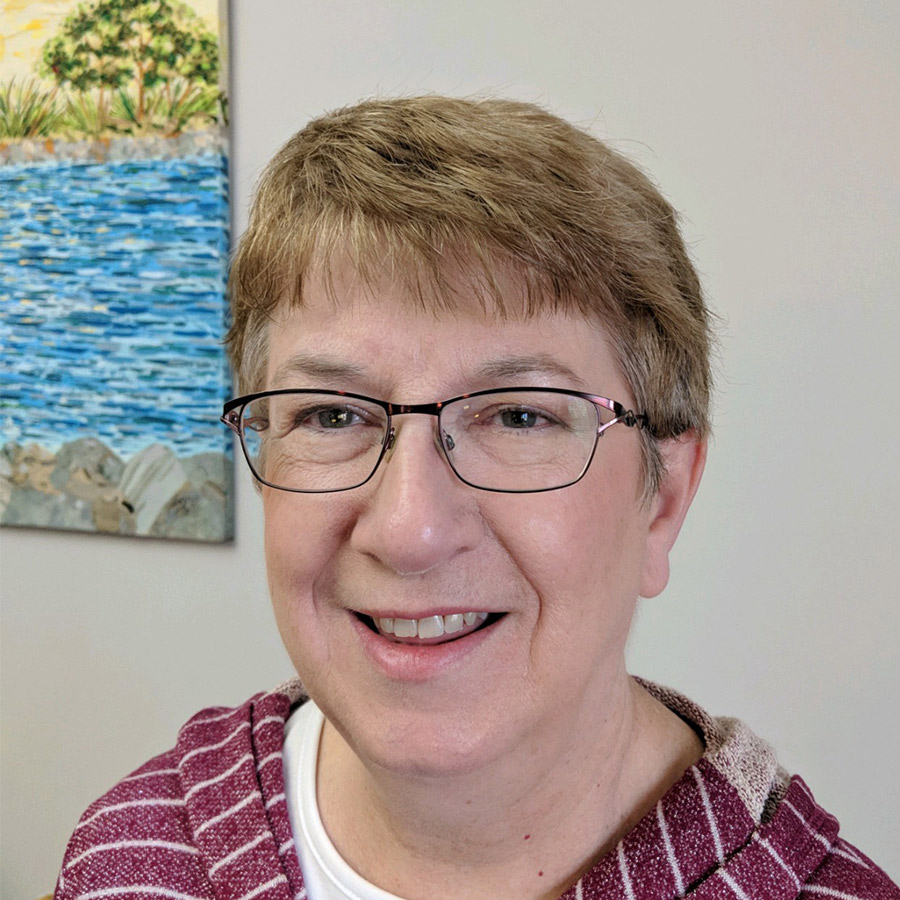 Becky began drawing as a child, so art has always been a passion. She grew up on a farm and loves depicting the country, nature, flowers, birds, animals and life's moments in her art. Becky's favorite media is watercolor, but also loves to work in oils, charcoal and colored pencil. When she accepts a commission from someone to paint a special moment, beloved pet or their favorite place, Becky works hard to capture what they have in mind. She also offers gifts printed with her own artwork that can be a cherished possession in someone's home for many years. Her commissions have included wedding location maps, portraits of pets, and client's homes and vacation spots.
Becky and her husband Bert Iove to travel, and she takes a sketchbook to draw and paint locations as a type of souvenir. Many of these sketches turn into original watercolor paintings.
---
Create atmosphere and mood while enhancing your space with beautiful, commissioned watercolors, oil paintings, and collage art.
---
Turn previously plain walls into conversation pieces.
---
Create positive responses from your customers and visitors.
---
Make your space pleasant and memorable.
---
Reflect your organization, business and personal taste.
---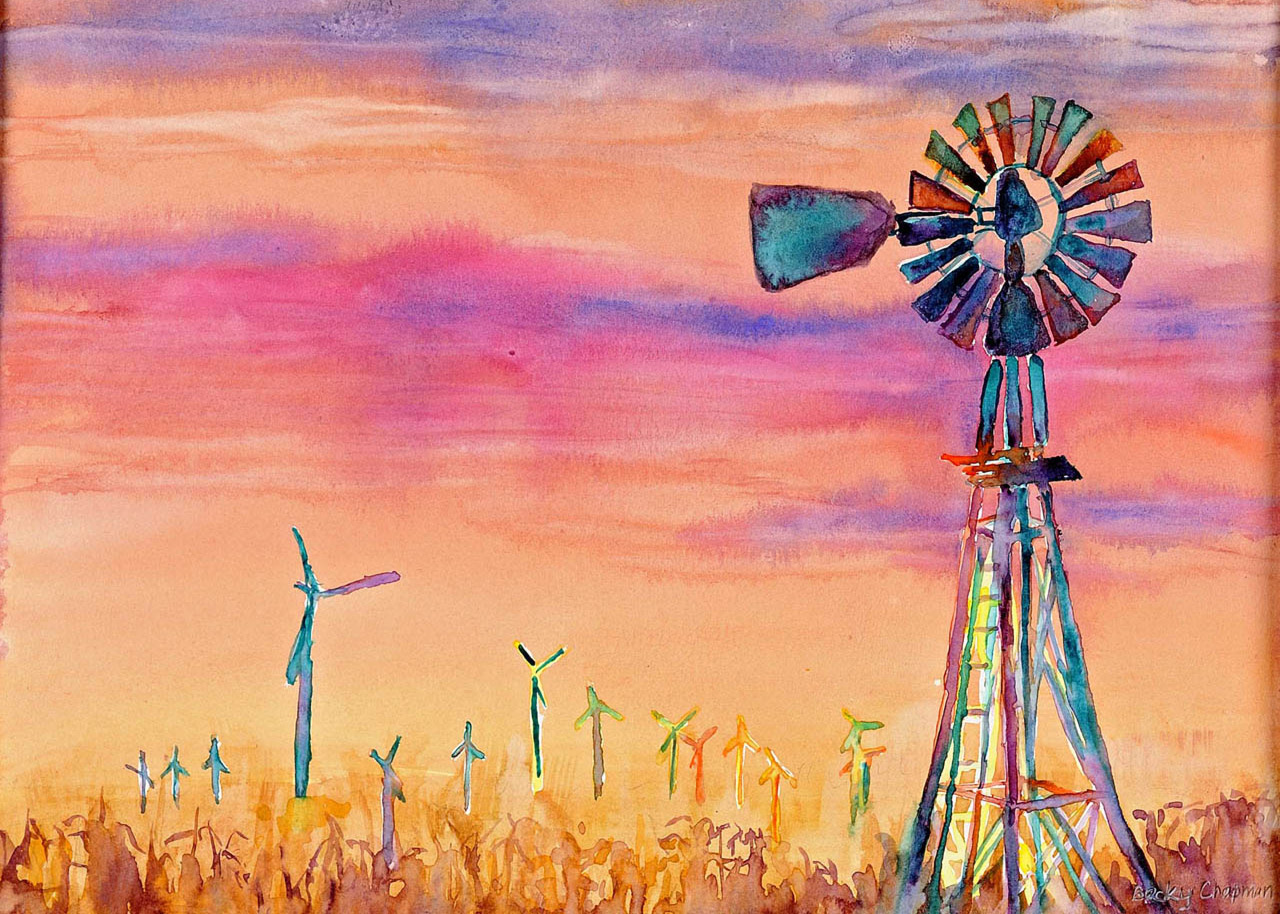 ---
Create a pleasing atmosphere, set the mood, or simply add a touch of class to your space, whether it's your reception area, your entire facility, or just your living room. Becky Chapman's attractive artistry and perceptive expression of beauty and emotion provide appealing displays for your viewing pleasure.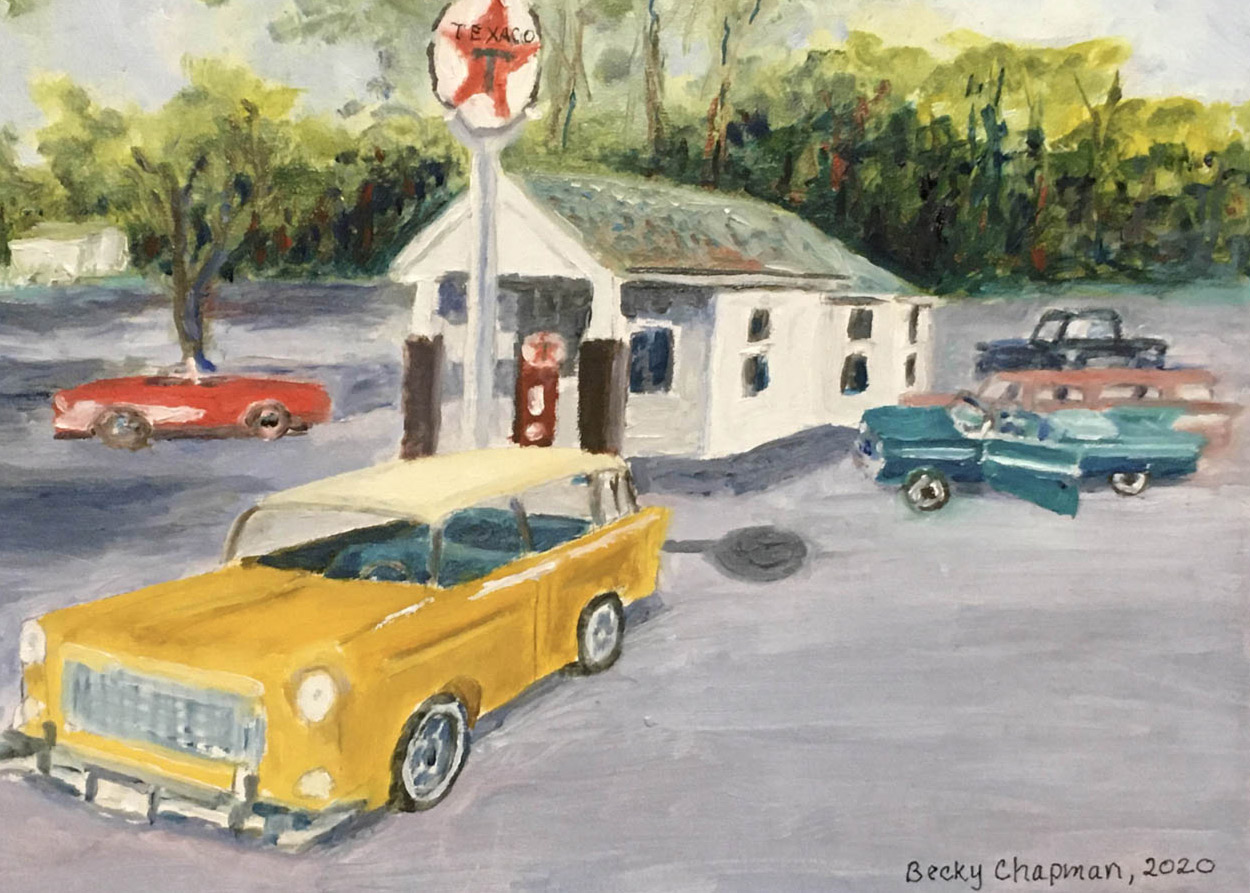 ---
Are you searching for truly unique, picturesque artistry? Becky is an award-winning artist specializing in watercolor, oil, and collage with many being chosen for invitation-only juried shows.
Weddings
Nothing is more personal than your special day. You want your guests to see the perfect expression of your individuality. Contact Becky to make wedding-worthy, personal invitations and event maps as well as frameable mementos for your memorable occasion.
Home Portraits
Your home is your castle and you take pride in it. Preserve it for generations to come by commissioning Becky to paint a home portrait to depict the pride and warmth it represents.
Pet Portraits
Pets are family, too, and you can share your love for yours by commissioning Becky to paint a personal pet portrait of your beloved companion.
Auto
Nothing says "nostalgia" like a portrait of your favorite car. Maybe it was your first, maybe it's a classic, maybe it's still a dream in the making. Contact Becky to bring your car love to life with a timeless painting of your favorite ride.
Places
Where is your "Happy Place", and how do you get there when you need a break? Commission Becky to render a beautiful soul-satisfying painting of your favorite location. From exotic scenery to the comfort of your own backyard, Becky brings the essence of your special location to life!
---
I've used Becky Chapman on several occasions. Becky is very talented in painting. Recently she painted a portrait of our home. My wife and I love it and are 100% satisfied. Becky has great attention to detail and it really shows in her work. If you're considering commissioning a painting, I highly recommend Becky. She will do a great job for you.
---

Becky's artwork makes a wonderful gift for any occasion and is sure to bring tears of joy. We've commissioned Becky on two occasions to paint memories that we've caught on camera. She did a wonderful job of taking those memories and putting them in beautiful watercolor paintings. It makes for such a personalized gift and the water colors give it a softer look so it's not just a painting of a picture. It looks as if she was there to sketch and paint the scene in person. She worked tirelessly to make sure she was capturing the scene correctly and creating the right feel for the painting. She is so patient and completely committed to pleasing her client while still adding her own artistic flare. We can't say enough about how much we appreciate her hard work and the way her paintings make us and our family members feel.
---

Becky Chapman is a true artist. She captured my pet Tim's personality perfectly. I would highly recommend Her work. She is very easy to work with and keeps you informed during the process. Thank you Becky
Commission A Custom Piece
Seize that special moment you want to remember forever.
Commission Becky to capture the heart of your memories with custom paintings and portraits of favorite places, people, and pets.
---
Shop
Here is where you can find that perfect, one-of-a-kind gift for the person who has everything.
Check out Becky's wide range of unique gifts for different tastes.
---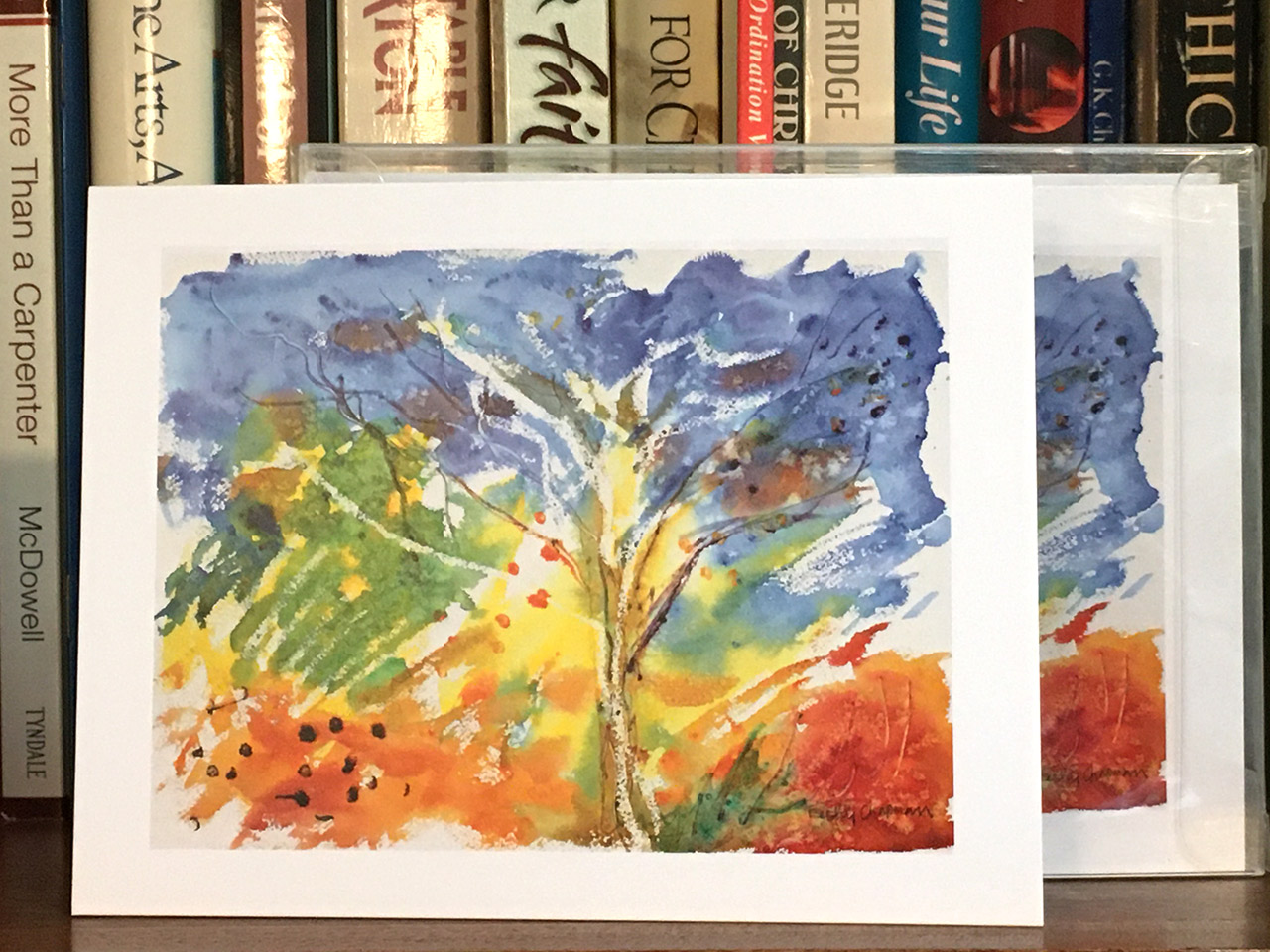 ---
---
Etsy.com showcases Becky's crafty side with decorative coasters, boxed cards, t-shirts, and more. Looking for a hand-crafted artistic, yet practical gift? Go here.
---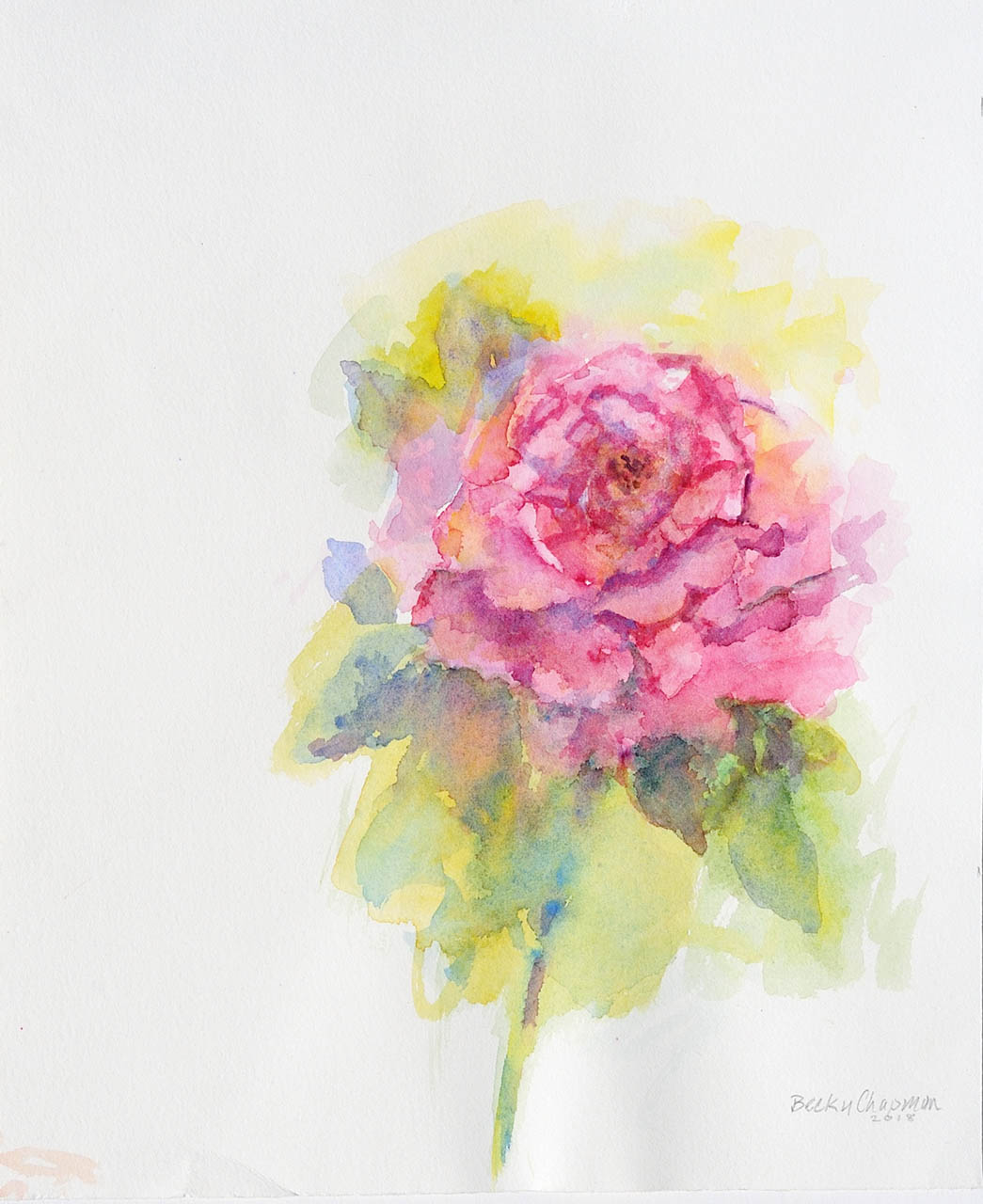 ---
---
Becky at Fine Art America
FineArtAmerica.com offers special gifts printed with Becky's artwork as well as high-end prints and original paintings. Art lovers start here!
---
Have questions about commissioning Becky for that special painting? Below are questions and answers commonly asked by clients looking for something specific and personal to be created. Practical questions about ordering, shipping costs, delivery.
---
Contact
Your art is personal, so you'll benefit most by working personally with Becky. She's easy to talk to, and her expertise will help you formulate exactly what you want including colors, composition, and media.
To discuss a commission or other art project contact Becky today.
---